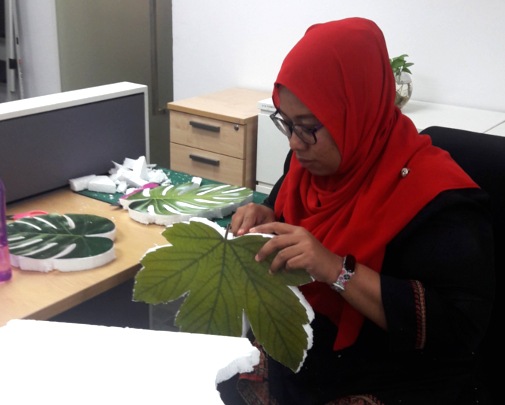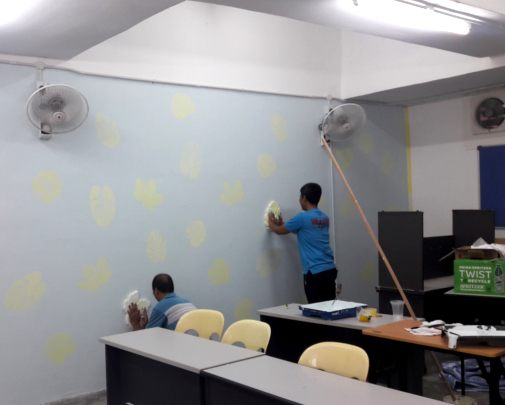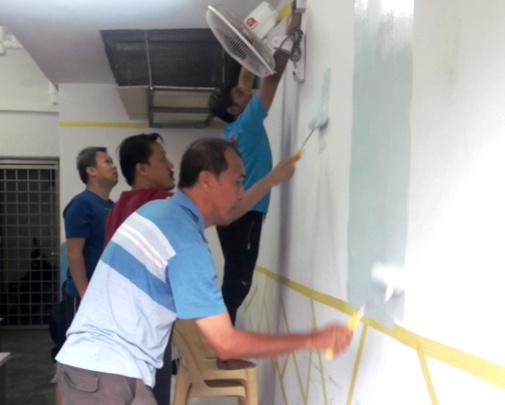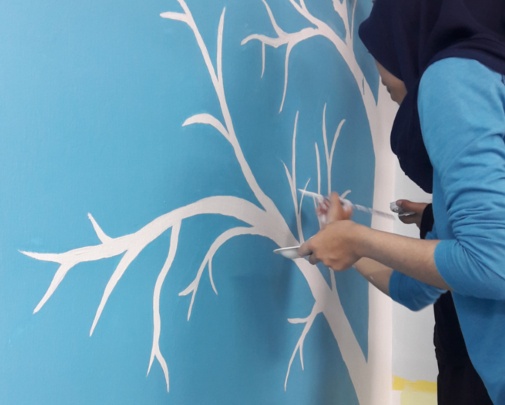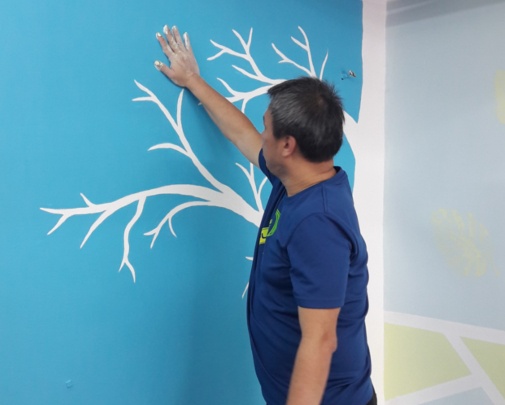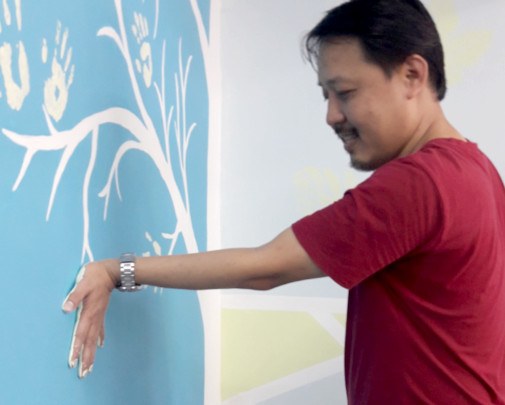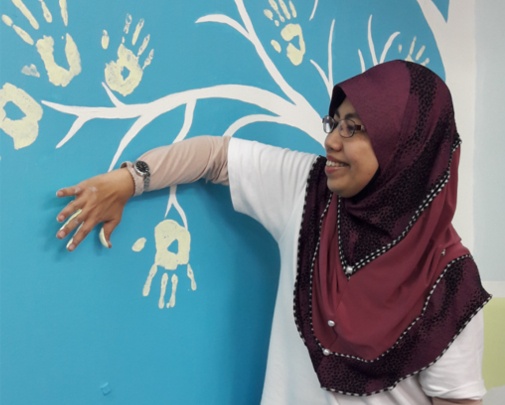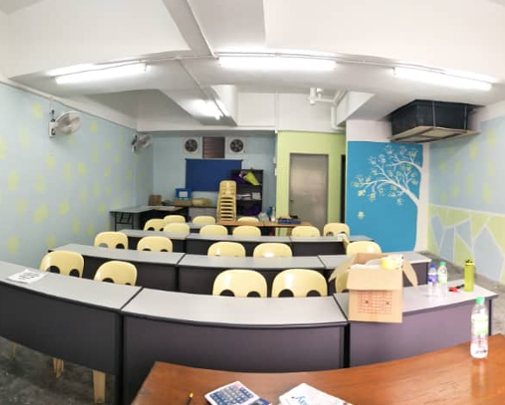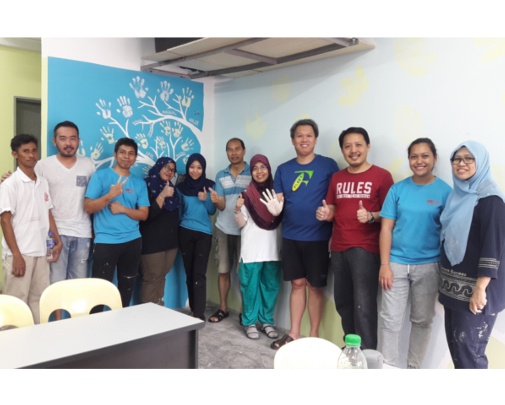 FRESH NEW LOOK FOR SMLC TUITION CENTRE
NOVEMBER 2018
On Saturday 17 November 2018, 11 staff gathered at Selayang Mulia Tuition Centre ready for another round of painting. The second unit of tuition centre is adjacent to the first unit which was painted in October 2018.
This time, staff had decided to go with the theme of nature. They have painstakingly prepared cut outs in the shape of leaves which were then imprinted on the walls.
Students were caught by surprise when they came to class in the evening. They were very happy with the makeover!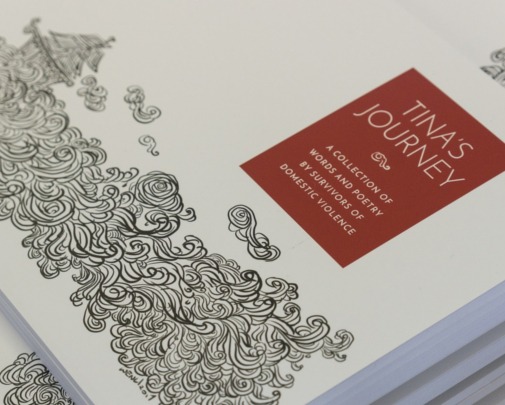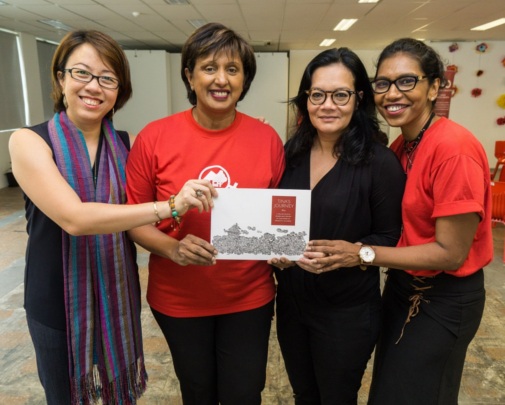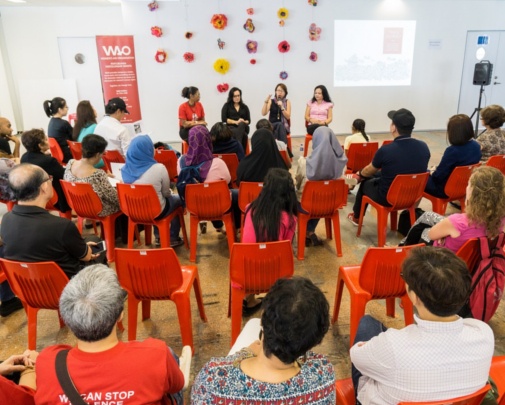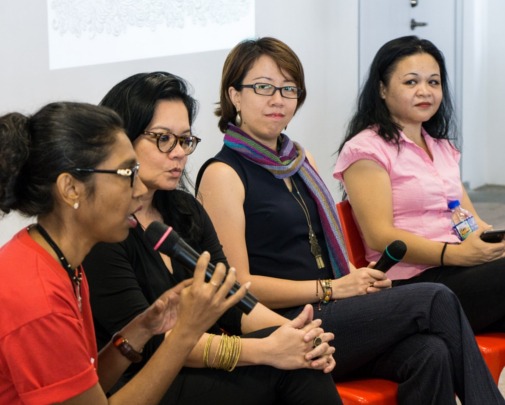 'TINA'S JOURNEY', A WAO BOOK LAUNCH
DECEMBER 2017
For two years, author Bernice Chauly conducts creative writing workshops with domestic violence survivors at the shelter of Women's Aid Organisation (WAO). The survivors are turning their pain into poetry. They are finding hope, healing, and their voices.
On 9 December 2017, WAO launched "Tina's Journey: a collection of words and poetry by survivors of domestic violence" at RUANG by Think City in Kuala Lumpur in conjunction with the worldwide 16 Days of Activism against Gender-based Violence campaign.
TINA, which stands for Think I Need Aid, is a text-based aid service developed by WAO for women who are suffering any form of abuse. Bernice Chauly and WAO Community Engagement Officer, Kelvin Ang, curated survivors' writings to create the character Tina. Artist Chan Wen Li then brought Tina to life.
The launch was attended by WAO supporters including the press and representatives from sponsors, WEN Giving through Selangor Properties Berhad and University of Nottingham Malaysia Campus.
Linda Iskandar, a survivor and contributor to the book recited her own poem to the crowd at the event and said, "The creative writing classes empowered us to express what we long held within us. This helped us come to terms with what had happened and to face our demons".